Rick Ross

– Biography, Height, Wife, Girlfriend, Family
Biography
William Leonard Roberts II (born January 28, 1976), known professionally as Rick Ross, is an American rapper.
Prior to releasing his debut single, "Hustlin'", in 2006, Ross was the subject of a bidding war, receiving offers from Diddy's Bad Boy Entertainment and Irv Gotti's Murder Inc., until signing a multimillion-dollar deal with Jay-Z on Def Jam Recordings. Ross released his debut album Port of Miami through the label later that year, debuting at the top spot on the U.S. Billboard 200 album chart, with sales of 187,000 units during the first week. Ross released his second studio album, Trilla, in 2008, once again debuting atop the Billboard 200.
Outside of his solo career, Ross was a lead member of the hip hop group Triple C's, alongside fellow Florida rappers Gunplay and Torch, in 2005. Ross founded the record label Maybach Music Group in 2009, on which he released his studio albums Deeper Than Rap (2009), Teflon Don (2010), God Forgives, I Don't (2012), Mastermind, Hood Billionaire (2014), Black Market (2015), and Rather You Than Me (2017). His tenth album, Port of Miami 2, was released in August 2019 and peaked at number 2 on the Billboard 200 charts. Prominent industry acts have also been signed to Rick Ross through the Maybach Music label, including Meek Mill, Wale, and French Montana, among others. In early 2012, MTV named Ross as the Hottest MC in the Game.
Height
| | |
| --- | --- |
| Height, cm | 180 cm |
| Height, in | 71 in |
| Height, ft | 5 ft 11 in |
Links list
Video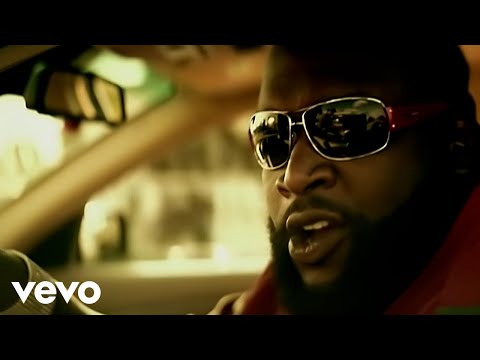 Photos by years
Blood relations
–
–
Rick Ross
Berkeley Hermes
Billion Leonard
William III
Toie
Relationships
| Person | Type | Period |
| --- | --- | --- |
| | partner | 2000-00-00 – 2002-00-00 |
| | partner | 2003-00-00 – 2015-07-00 |
| | partner | 2009-00-00 – 2013-03-00 |
| Elise Neal | partner | 2010-11-00 – 2011-01-00 |
| | partner | 2011-03-00 – 2014-01-00 |
| | partner | 2013-11-00 – 2014-08-00 |
| | partner | 2014-01-00 – 2014-10-00 |
| | partner | 2014-11-00 – 2015-02-00 |
| | partner | 2015-02-00 – 2015-12-00 |
| | partner | 2015-11-00 – |
| | partner | 2016-05-00 – 2016-11-00 |
| | partner | 2016-08-00 – 2017-01-00 |
| | partner | 2016-10-00 – 2017-03-00 |
| | partner | 2016-11-00 – 2018-00-00 |
| | partner | 2017-01-00 – |